Elderly Care in Memorial, TX: Night Pacing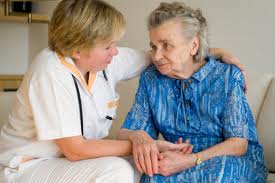 An elderly person's behavior can change radically due to dementia. They feel a flood of emotions such as confusion, frustration, anxiety and thinking they're lost. Each individual handles these emotions in a different way; however there are a number of behaviors that are commonly found among those suffering from dementia.
Common behaviors caused by dementia
Doing the same activity over and over again
Constantly repeating the same question
Walking or pacing back and forth
Shouting or screaming; bouts of aggression
Suspiciousness of people and situations
Remember your dear loved one is having a hard time communicating. Perhaps she has lost her words and the ability to tell you in a simple way that she doesn't understand. This behavior is not an attempt to be deliberately hard to get along with. Your loved one's doctor may be able to help out by prescribing something or giving you advice on strategies you can use.
The problem of sleeplessness
Pacing back and forth at night when you need to go to bed and get your sleep can cause some serious difficulties for you. How will you be able to cope with everything tomorrow if you're kept up all night tonight? The inability to go to sleep at night is a common problem among the elderly population with dementia. If you are not able to cope you're your loved one's sleeplessness, an elder care provider for the night watch can help.
For something as unsettling as night pacing, getting a little help can make a world of difference. If you could go to bed after a long days' work and get a full sleep, just think of all the energy you would have to meet the new day with. Compare that to struggling night after night and never really knowing if your loved one will ever fall asleep and stay asleep for a decent amount of time.
An experienced caregiver knows how to deal with the unexpected behaviors that come up when an elderly person has dementia. There are strategies for calming someone with elevated levels of anxiety. Similarly, the caregiver will know some techniques to calming your loved one and gradually get them ready to settle down for the night.
If you think your loved one is bored, try engaging them in some kind of activity they like to do. Music can be very calming if not played too loud. Especially helpful is music from the era of your loved one's younger days. Often their long-term memory is still intact and they recognize old familiar tunes. Some caregivers find success in using fun activities that distract the person with dementia. The distraction helps them to get their mind off of things that cause them a great deal of anxiety; for example, going to bed. One thing you can try is buy a soft fluffy stuffed animal; one you think they will like. Bring the stuffy out at bedtime as part of the settling down routine.
If you have a loved one who could benefit from the help of elderly care in Memorial, TX contact the caregivers at At Your Side Home Care. We help seniors and their families with many levels of home care service. Call (832) 271-1600 for more information.
For most of us, the word "home" evokes warm feelings of comfort, security and well-being. For older adults, home also means holding tight to cherished memories and maintaining self-esteem and independence. When illness, injury or age make life a little more challenging, remaining at home in a comfortable, familiar environment encourages recovery and enhances the quality of life. Home can be defined as a private residence, an independent or assisted living facility or even a short term stay in the hospital, we recognize the additional benefits provided by a personal, professional assistant.

Our Certified Nurse Aides, 24-Hour Live-in Assistants and Home Health Aides are available 24 hours a day, 365 days a year. We also provide the security and confidence of 24-hour Telephone Assistance, so fast, reliable help is always available when it's needed. To learn more about our homecare services see our homecare services page.

Different people need different levels of homecare. To meet the requirements of our clients, At Your Side Homecare maintains consistent staffing levels of caring professionals. Homecare service is available for as little as a few hours a week, or as many as 24 hours a day, seven days a week
Latest posts by Donna Wrabel, LMSW (see all)