Elderly Care in Hillshire Village, TX: National Safety Month
As an elderly care provider, one of your most important goals will be to ensure the safety and wellbeing of your aging loved one. Safety, however, is a critical concept for you and any other elderly care providers as well. Providing care for an aging adult can be a physically taxing, potentially dangerous undertaking so it is essential that you are aware of the risks and prepared to handle them in the best way possible to ensure the safety of everyone involved.
This June, the National Safety Council is hosting National Safety Month. This month-long observance is designed to raise awareness about specific safety risks and educate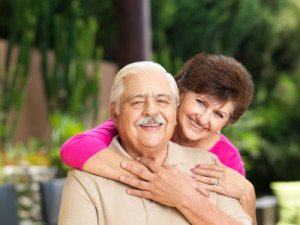 the public on meaningful ways to improve safety in several areas of life. This year's observance is broken up into four themed weeks. These are:
Week One: Preventing slips, trips, and falls. This is a particularly important safety element when providing elderly care. Thousands of seniors each year are seriously injured from falls, and most of these occur because of slipping or tripping. Finding ways to prevent these risks can help protect your aging loved one from the hazards of falling.
Week Two: Employee wellness. This week focuses on ensuring employees are safe and secure in their daily responsibilities. If you have hired a home care provider or other form of elderly care provider for your aging loved one, it is your responsibility to help ensure her safety while she is caring for your loved one. This week of National Safety Month will give you valuable insights into how you can achieve this goal.
Week Three: Emergency preparedness. Emergencies happen, and it is essential that you have an elder care plan that takes this into consideration. Emergency preparedness is about keeping your aging loved one, you, and any other care providers safe during an emergency and after. You will learn about various types of emergencies and how they can be addressed effectively.
Week Four: Ergonomics. This area of safety is about protecting the body from injury by learning how it works and finding ways to adjust responsibilities and other tasks to support healthy body movements.
This year there will also be two bonus safety topics. These bonuses are driving safety and summer safety. There are many ways that you can get involved in National Safety Month. Contact the elder care referral services agency in your area to get a safety assessment of your home, learn about home safety measures you can take, or find out how you can protect yourself while providing care.
If you have a loved one who could benefit from the help of elderly care services in Hillshire Village, TX contact the caregivers at At Your Side Home Care. We help seniors and their families with many levels of home care service. Call (832) 271-1600 for more information.
For most of us, the word "home" evokes warm feelings of comfort, security and well-being. For older adults, home also means holding tight to cherished memories and maintaining self-esteem and independence. When illness, injury or age make life a little more challenging, remaining at home in a comfortable, familiar environment encourages recovery and enhances the quality of life. Home can be defined as a private residence, an independent or assisted living facility or even a short term stay in the hospital, we recognize the additional benefits provided by a personal, professional assistant.

Our Certified Nurse Aides, 24-Hour Live-in Assistants and Home Health Aides are available 24 hours a day, 365 days a year. We also provide the security and confidence of 24-hour Telephone Assistance, so fast, reliable help is always available when it's needed. To learn more about our homecare services see our homecare services page.

Different people need different levels of homecare. To meet the requirements of our clients, At Your Side Homecare maintains consistent staffing levels of caring professionals. Homecare service is available for as little as a few hours a week, or as many as 24 hours a day, seven days a week
Latest posts by Donna Wrabel, LMSW (see all)