How Women Over 60 Can Manage Their Hot Flashes
Elder Care in The Energy Corridor TX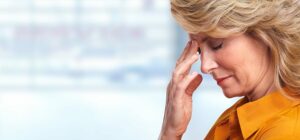 Hot flashes are a common symptom of menopause and are caused by hormonal fluctuations in the body. Hot flash symptoms can last anywhere from one to ten years and is usually found in women between the ages of 40 and 50. But what about women over 60? How do these hot flashes affect them?
There are four levels of hot flashes to be aware of:
Rapid hot flashes. They are so quick that they do not interfere with daily activities.
Mild hot flashes. Very mild symptoms that are almost unnoticeable.
Moderate hot flashes. They become more intense and easier to detect, usually causing the female to sweat.
Severe hot flashes. These are severely hot flashes that make it difficult for the elder to complete her usual tasks. An elder care provider may be necessary to help with these tasks.
One possible cause for hot flashes is due to decreased levels of estrogen, which is known as hypothalamus. The hypothalamus causes the body to attempt to cool down quickly when it detects an increase in internal temperature. Hot flashes can cause a great deal of discomfort to the elderly women that has to endure it, but there are ways to manage it.
Management Tips for Hot Flashes
Watch your weight. What the senior eats and drinks could have a lot to do with the intensity of their hot flashes. Encourage your loved one to eat more whole grains and less caffeine and sugar.
Exercise more. With a doctor's permission, encourage them to exercise more. Working out can help by helping the blood flow evenly throughout the body and helps to balance out the hormone levels.
Sleep in a cool location. Another way to help cool the body down is by keeping the bedroom at a cooler temperature and wearing lightweight pajamas.
Drink cold water. Water in general is great for the body, but cold water is especially helpful at warding off hot flashes.
Stay away from spices. This does not mean the elder should completely refrain from using spices, but the hotter the food is, the more intense the hot flashes may become.
Keep a journal. The senior should keep a journal, recording all of the times they have hot flashes. After a while of doing this, they may be able to notice a pattern as to what may be causing them.
Hot flashes are a common symptom of menopause, but these tips can help lessen their severity.
Source:
http://www.34-menopause-symptoms.com/hot-flashes/articles/hot-flashes-after-age-60.htm
If you or an aging loved one are considering elder care in The Energy Corridor, TX, please call the caring staff at At Your Side Home Care. We will answer all of your senior care questions. Call today: (832) 271-1600.
For most of us, the word "home" evokes warm feelings of comfort, security and well-being. For older adults, home also means holding tight to cherished memories and maintaining self-esteem and independence. When illness, injury or age make life a little more challenging, remaining at home in a comfortable, familiar environment encourages recovery and enhances the quality of life. Home can be defined as a private residence, an independent or assisted living facility or even a short term stay in the hospital, we recognize the additional benefits provided by a personal, professional assistant.

Our Certified Nurse Aides, 24-Hour Live-in Assistants and Home Health Aides are available 24 hours a day, 365 days a year. We also provide the security and confidence of 24-hour Telephone Assistance, so fast, reliable help is always available when it's needed. To learn more about our homecare services see our homecare services page.

Different people need different levels of homecare. To meet the requirements of our clients, At Your Side Homecare maintains consistent staffing levels of caring professionals. Homecare service is available for as little as a few hours a week, or as many as 24 hours a day, seven days a week
Latest posts by Donna Wrabel, LMSW (see all)