Forgiveness as a Part of Elder Care in Spring Valley, TX
Taking on the responsibility of providing elder care for an aging parent is an honorable and selfless task. For many it is also extremely emotionally difficult because they hold on to past pain and anger that make it difficult for them to completely devote themselves to being an elderly care provider. Forgiveness is a powerful tool in elder care that can help heal simmering anger that has been left unaddressed between you and your parents. By allowing yourself to forgive your parent, you are not only releasing yourself from the pain and anger that have held you captive, but you are also opening yourself to providing better care for your aging parents than you may feel they provided for you.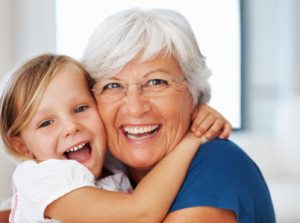 An adult child who is charged with the task of providing elder care for aging parents who they feel did not adequately fulfill their role as parents may feel resentful and angry. It is easy to feel this way when you remember feeling neglected or even hurt by your parents, and are now being asked to set aside your own goals and lifestyle in order to help your aging parents through their retirement years. By making forgiveness the first step in establishing your elder care arrangement, you can let go of this resentment, pain and indignation so that you are able to have a fresh perspective and provide care and not necessarily out of reciprocal love, but out of respect and a sense of responsibility and honor.
Offering forgiveness is not just a one-time event. Just as the concept of offering elder care is something that changes and fluctuates from day-to-day, you may find yourself needing to forgive your parents and yourself on a regular basis just to keep life from becoming miserable. This seems like a very negative and even morbid concept, but it is simply a reality that providing care for aging loved ones can become exceptionally stressful when medical and cognitive challenges lead to irrational behavior, personality changes and exceptional challenges related to managing needs. Forgiving your parents for any perceived wrong and for the pressures that providing care places on your life releases you from the control and power that your parents hold over you, and instead puts you in the position of controlling your own choices. Forgiving yourself for the negativity that you may feel is about acknowledging your resentment and anger, recognizing why you feel this way and giving yourself permission to respond to the new challenges in your life.
Forgiveness in elder care is about moving forward with your life, creating healthy boundaries with the aging parents to whom you're going to provide elderly home care, and establish a more peaceful relationship that can move forward away from a place of bitterness and into a place of respect and even love.
If you have a loved one who could benefit from the help of elder care services in Spring Valley, TX contact the caregivers at At Your Side Home Care. We help seniors and their families with many levels of home care service. Call (832) 271-1600 for more information.
For most of us, the word "home" evokes warm feelings of comfort, security and well-being. For older adults, home also means holding tight to cherished memories and maintaining self-esteem and independence. When illness, injury or age make life a little more challenging, remaining at home in a comfortable, familiar environment encourages recovery and enhances the quality of life. Home can be defined as a private residence, an independent or assisted living facility or even a short term stay in the hospital, we recognize the additional benefits provided by a personal, professional assistant.

Our Certified Nurse Aides, 24-Hour Live-in Assistants and Home Health Aides are available 24 hours a day, 365 days a year. We also provide the security and confidence of 24-hour Telephone Assistance, so fast, reliable help is always available when it's needed. To learn more about our homecare services see our homecare services page.

Different people need different levels of homecare. To meet the requirements of our clients, At Your Side Homecare maintains consistent staffing levels of caring professionals. Homecare service is available for as little as a few hours a week, or as many as 24 hours a day, seven days a week
Latest posts by Donna Wrabel, LMSW (see all)