Elder Care in Spring Valley, TX: Softening the Issues of Aging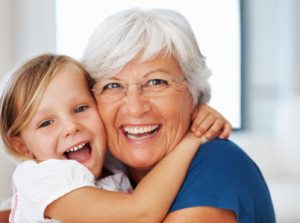 America's population is aging. With this increasing trend, the need for services in the mental and behavioral health fields is also increasing. There can be many issues people have to deal with associated with getting older. To list just a few: loss of spouse, declining mental or physical health, loss of independence or mobility. It must be difficult for a person to give up something they've always enjoyed. But does it really have to be that way?
A growing number of geriatric psychologists assert that a person can learn to love growing older. Many health disorders can be managed in a very effective way. This includes some of the symptoms associated with aging such as urinary incontinence and insomnia. When there is one or more loving and concerned family members coordinating the elder care of their loved one, positive outcomes can not only be expected, but become the norm.
Your parent's elderly home care provider can work with you and your loved one in choosing a home care plan which will help your parent to celebrate and enjoy life in the best health possible, both physically and mentally.
Some strategies to promote good physical and mental health:
Regular doctor checkups to ensure early diagnosis and optimal treatment
Avoiding isolation and loneliness
Encouraging a healthy level of social interactions
Promoting and helping to carry out regular physical activities and exercise programs
Outfitting the home with senior safety gear such as walk-in tubs, grab bars, hand rails, ramps for wheelchairs, etc. These tools greatly decrease the risk of falling and thereby help the senior avoid fall injuries which can take a long time to recover from.
Regular eye exams to help your loved one retain good vision.
Trips outside of the home for fresh air and the opportunity to meet or visit with new people.
Set up opportunities to meet with younger members of the family and engage in activities together. Grandparents and grandchildren for example. There are a lot of things the younger generation can learn from the older, and vice versa. Both generations have a lot to offer each other. Family closeness has been cited as one of the factors that affects the frame of mind of the aging adult.
Find a way for your elder to feel wanted and needed in the community. This could be reading in a literacy program at the local library, crocheting hats for newborns, or joining a gardening club.
If you have a loved one who could benefit from the help of elder care in Spring Valley, TX contact the caregivers at At Your Side Home Care. We help seniors and their families with many levels of home care service. Call (832) 271-1600 for more information.
For most of us, the word "home" evokes warm feelings of comfort, security and well-being. For older adults, home also means holding tight to cherished memories and maintaining self-esteem and independence. When illness, injury or age make life a little more challenging, remaining at home in a comfortable, familiar environment encourages recovery and enhances the quality of life. Home can be defined as a private residence, an independent or assisted living facility or even a short term stay in the hospital, we recognize the additional benefits provided by a personal, professional assistant.

Our Certified Nurse Aides, 24-Hour Live-in Assistants and Home Health Aides are available 24 hours a day, 365 days a year. We also provide the security and confidence of 24-hour Telephone Assistance, so fast, reliable help is always available when it's needed. To learn more about our homecare services see our homecare services page.

Different people need different levels of homecare. To meet the requirements of our clients, At Your Side Homecare maintains consistent staffing levels of caring professionals. Homecare service is available for as little as a few hours a week, or as many as 24 hours a day, seven days a week
Latest posts by Donna Wrabel, LMSW (see all)