How Children and Elders Can Benefit from One Another
Elder Care in Spring Branch TX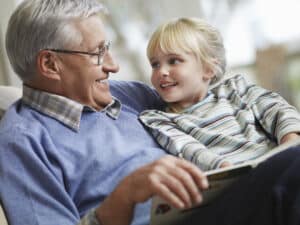 From companionship to sharing different perspectives, older adults and children can learn a lot from each other. While many adults are busy with their careers and other responsibilities, elders and children have one thing in common; the ability to slow down and enjoy the world that is right in front of them. As much as children can brighten up their grandparent's day, older adults can also provide help and unconditional love to the children in their life.
Many seniors may not have the healthy bodies and minds they once did, requiring the help of elderly care providers. No matter how healthy the elder is, there are several things these older adults, as well as children, can benefit from by spending time together.
Puts children on the right path. Elders can provide guidance and build the self-esteem and confidence of the child that looks up to them. Having the unconditional love of this older adult can actually help the child make better life choices. For example, research shows that 46 percent are less likely to use illegal drugs, 52 percent are less likely to skip school, and 27 percent are less likely to use alcohol.
Undivided attention. Children and elderly adults crave attention and someone to talk to, especially for children with busy parents. The child is able to have someone to safely discuss problems they are having, while the older adult can share their wisdom and experience with the younger generation.
Older adults are given a second chance. Elders may look back on their years of parenting their children, thinking about what could have been done differently. With another child in their life, older adults are able to provide the advice and make choices they wish they would have made with their own children.
Each one can act as the teacher. Older adults are not always the ones doing the teaching. In fact, the younger generation may act more like the teacher. They will be able to educate the elder on how to use the Internet, as well as how to just live in the moment instead of constantly thinking about the past or future. Children have a knack for not taking things too seriously, which is something older adults can also learn to do by spending time with them.
Older adults do not necessarily have to be grandparents to become close to a child. It could be a neighbor or friend's grandchild who the elder is able to create a special bond with.
Source:
http://national.deseretnews.com/article/849/young-and-old-together-why-kids-and-the-elderly-benefit-from-close-relationships.html
http://www.legacyproject.org/guides/intergenbenefits.html
If you or an aging loved one are considering elder care in Spring Branch, TX, please call the caring staff at At Your Side Home Care. We will answer all of your senior care questions. Call today: (832) 271-1600.
For most of us, the word "home" evokes warm feelings of comfort, security and well-being. For older adults, home also means holding tight to cherished memories and maintaining self-esteem and independence. When illness, injury or age make life a little more challenging, remaining at home in a comfortable, familiar environment encourages recovery and enhances the quality of life. Home can be defined as a private residence, an independent or assisted living facility or even a short term stay in the hospital, we recognize the additional benefits provided by a personal, professional assistant.

Our Certified Nurse Aides, 24-Hour Live-in Assistants and Home Health Aides are available 24 hours a day, 365 days a year. We also provide the security and confidence of 24-hour Telephone Assistance, so fast, reliable help is always available when it's needed. To learn more about our homecare services see our homecare services page.

Different people need different levels of homecare. To meet the requirements of our clients, At Your Side Homecare maintains consistent staffing levels of caring professionals. Homecare service is available for as little as a few hours a week, or as many as 24 hours a day, seven days a week
Latest posts by Donna Wrabel, LMSW (see all)