Elder Care Tips – Knowing the Different Types of Dementia
Elder Care in Hunters Creek TX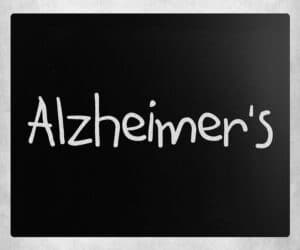 For many caregivers, "dementia" can seem like a very vague description for behaviors and symptoms that your elderly loved one is experiencing. The term "dementia" is used to describe a brain condition that affects your loved one's memory and ability to think. However, there are many different types of dementia and your loved one's treatment may depend on which type they have. The majority (60-80%) of dementia cases are caused by Alzheimer's disease, a type of dementia that results in memory loss, poor judgement, and mood and personality changes, but not all elderly adults with dementia have Alzheimer's disease. If your elderly loved one has been diagnosed with dementia, it is a good idea to familiarize your self with the different types of dementia so that you can better understand your loved one's condition. Here is a list of some other types of dementia, aside from Alzheimer's disease.
Vascular Dementia
This type of dementia is usually caused by a stroke. Your loved one may have different symptoms depending on where in the brain the stroke took place. Symptoms of vascular dementia may include poor judgement, personality and mood changes, problems with speaking and understanding speech, confusion, and falling frequently.
Parkinson's Disease Dementia
If your loved one has been diagnosed with Parkinson's disease, they may be at risk for Parkinson's disease dementia. Dementia from Parkinson's disease usually emerges around 10 years after the Parkinson's disease diagnosis. With Parkinson's disease dementia, elderly adults may experience memory problems, trouble thinking clearly, and seeing things that aren't there.
Dementia with Lewy Bodies
This type of dementia is caused by Lewy bodies, or tiny protein deposits, that develop in the brain. With this type of dementia, your loved one may experience hallucinations, physically acting out dreams, and problems with walking and movement.
Frontotemporal Dementia
Frontotemportal dementia is caused by cell damage in the brain. This cell damage can affect the areas of the brain that are responsible for things like judgement, planning, emotions, movement, and speech. For this reason, people with frontotemporal dementia may experience speaking problems, balance problems, and personality changes.
Wernicke-Korsakoff Syndrome
This type of dementia is caused a vitamin B-1 deficiency that is very severe. It usually appears in people who have been heavy drinkers throughout life. With this type of dementia, the most prominent symptoms is memory loss.
Source: http://www.webmd.com/alzheimers/guide/alzheimers-dementia
If you or an aging loved one are considering elder care in Hunters Creek, TX, please call the caring staff at At Your Side Home Care. We will answer all of your senior care questions. Call today: (832) 271-1600.
For most of us, the word "home" evokes warm feelings of comfort, security and well-being. For older adults, home also means holding tight to cherished memories and maintaining self-esteem and independence. When illness, injury or age make life a little more challenging, remaining at home in a comfortable, familiar environment encourages recovery and enhances the quality of life. Home can be defined as a private residence, an independent or assisted living facility or even a short term stay in the hospital, we recognize the additional benefits provided by a personal, professional assistant.

Our Certified Nurse Aides, 24-Hour Live-in Assistants and Home Health Aides are available 24 hours a day, 365 days a year. We also provide the security and confidence of 24-hour Telephone Assistance, so fast, reliable help is always available when it's needed. To learn more about our homecare services see our homecare services page.

Different people need different levels of homecare. To meet the requirements of our clients, At Your Side Homecare maintains consistent staffing levels of caring professionals. Homecare service is available for as little as a few hours a week, or as many as 24 hours a day, seven days a week
Latest posts by Donna Wrabel, LMSW (see all)