Elder Care in Hilshire Village, TX: How Lawyers Help Seniors
As they age, seniors are faced with issues that they possibly have never thought of or dealt with before. Some of those could include planning for retirement, estate planning, guardianships or trusts, Medicare or Medicaid, long-term medical expenses, etc. Sometimes the sheer amount of information can be anywhere from confusing to staggering. The help of a lawyer specializing in senior issues can be extremely helpful.
Focusing on Seniors' specific needs
An elder care lawyer is an attorney who has dedicated their law practice to the specific legal needs of the senior adult and their family. These specialized lawyers have the ability to access resources geared toward older adults. This helps aging adults and their family to get their affairs in order as well as access services helpful to them in their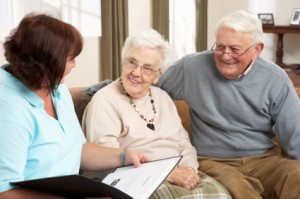 everyday lives such as home care for the elderly or elderly health care.
Specialties
Some of the areas the senior may need legal help include:
Estate planning – this is for everyone, not just the wealthy. This helps the elder to allocate the assets of their estate.
Healthcare planning – this may cover anything from immediate to long-term decisions, and also to lay out advance directives for those suffering from Alzheimer's or dementia. Long-term care plans help both the senior and their family to feel prepared for the future and whatever it might hold. The elder care specialist can also help to ensure your loved one gets all the Medicaid or Medicare benefits they are entitled to.
Long-term care plan – this plan for the future helps the senior to manage their finances in such a way that they are able to cover the expenses of their medical needs for as long as possible.
Guardianship – this is helpful to set up in the case that your elderly loved one becomes incapable of taking care of and making decisions for herself or himself.
Legal advocacy and representation – the attorney specializing in elder care can also advocate on your loved one's behalf for other legal matters. For example, age discrimination or landlord/tenant disputes.
What's really important?
The ultimate goal of the eldercare attorney is to make the quality of life for the senior as high as possible. What's really important to you is that your loved one gets the care and attention he deserves. Plans and systems that help both of you navigate this time of life together in a successful way are a great benefit.
If you have a loved one who could benefit from the help of elder care in Hilshire Village, TX contact the caregivers at At Your Side Home Care. We help seniors and their families with many levels of home care service. Call (832) 271-1600 for more information.
For most of us, the word "home" evokes warm feelings of comfort, security and well-being. For older adults, home also means holding tight to cherished memories and maintaining self-esteem and independence. When illness, injury or age make life a little more challenging, remaining at home in a comfortable, familiar environment encourages recovery and enhances the quality of life. Home can be defined as a private residence, an independent or assisted living facility or even a short term stay in the hospital, we recognize the additional benefits provided by a personal, professional assistant.

Our Certified Nurse Aides, 24-Hour Live-in Assistants and Home Health Aides are available 24 hours a day, 365 days a year. We also provide the security and confidence of 24-hour Telephone Assistance, so fast, reliable help is always available when it's needed. To learn more about our homecare services see our homecare services page.

Different people need different levels of homecare. To meet the requirements of our clients, At Your Side Homecare maintains consistent staffing levels of caring professionals. Homecare service is available for as little as a few hours a week, or as many as 24 hours a day, seven days a week
Latest posts by Donna Wrabel, LMSW (see all)