Caregivers in Spring Valley, TX – Best Frozen Fruit Treats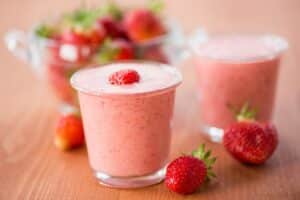 The long hot days of summer remind you of popsicles and frozen treats when you were a kid. Now that you're older and maybe a little more health-conscious, you can still enjoy a frozen treat when you make your own frozen fruit pops. You can make a few of these ahead for you and your family, and a few for your elderly loved one. We know it's not always easy to juggle all the things in your life and you often feel like you are being pulled in many different directions at one time.
There needs to be some time you can call your own. That's why a home care provider can be a lifesaver. A professional caregiver can take care of the day to day needs of your loved one while you take care of the other things in your life. Okay, now let's get back to the frozen treats.
Homemade frozen fruit pops
1/3 cup diced kiwi
1/3 cup diced watermelon
1/3 cup diced strawberries
1/3 cup diced pineapple
¼ cup fresh pineapple juice or orange juice
5 oz paper cups and some Popsicle sticks
Combine diced fruit in a bowl and fill each cup with fruit. Add 1 tbsp of juice and insert the wooden stick into the center of each cup. They stay in place because of the fruit pieces. Place in the freezer for a few hours until firm. To remove the pops from the cups, run under warm water a few seconds. Enjoy!
You can vary the types of fruit you use and make different flavors. Try grapes, cherries with the pit removed, blueberries and whatever is on sale and everybody loves. Apples don't do as well in this recipe because they don't freeze and thaw very successfully.
You can also increase this recipe if you want to make enough for a crowd. To avoid messy drips with young ones, make a small slit in a paper muffin cup and poke the stick through the slit, sliding the paper muffin liner up towards the frozen treat. The cup shape will catch the drips and little fingers won't get sticky.
This is a fun summer idea for those days when you can get multiple generations together for an outside bbq or picnic. These frozen treats are healthy yet delicious and they help to cool you off when it's hot outside.
Fruit is healthy and most people don't eat enough of this important food group. These little frozen delights are a perfect way to get some more real fruit into your diet without adding any sugar. They are also very refreshing, giving the body some liquid as well as the vitamins and minerals that are in the fruit.
If you have a loved one who could benefit from the help of caregivers in Spring Valley, TX contact At Your Side Home Care. We help seniors and their families with many levels of home care service. Call (832) 271-1600 for more information.
For most of us, the word "home" evokes warm feelings of comfort, security and well-being. For older adults, home also means holding tight to cherished memories and maintaining self-esteem and independence. When illness, injury or age make life a little more challenging, remaining at home in a comfortable, familiar environment encourages recovery and enhances the quality of life. Home can be defined as a private residence, an independent or assisted living facility or even a short term stay in the hospital, we recognize the additional benefits provided by a personal, professional assistant.

Our Certified Nurse Aides, 24-Hour Live-in Assistants and Home Health Aides are available 24 hours a day, 365 days a year. We also provide the security and confidence of 24-hour Telephone Assistance, so fast, reliable help is always available when it's needed. To learn more about our homecare services see our homecare services page.

Different people need different levels of homecare. To meet the requirements of our clients, At Your Side Homecare maintains consistent staffing levels of caring professionals. Homecare service is available for as little as a few hours a week, or as many as 24 hours a day, seven days a week
Latest posts by Donna Wrabel, LMSW (see all)