A Caregiver and a Career? Ongoing Income Needs for Seniors in River Oaks, TX
Retirement mean something completely different now that it did in previous generations. A few decades ago, when someone retired it meant that they no longer had to worry about work and were able to live out the rest of their lives supported by the savings that they had built up, and potentially at least a partial reliance on the Social Security system. For most seniors, the dream of a linking comfortable retirement is no longer truly an option. As the Social Security system continues to cut back on the amount of money that each senior is provided on a monthly basis, and the economy continues to falter, many seniors are finding themselves in need of additional income just to support daily life throughout their older adulthood. Others simply find the idea of continuing to work the perfect way to stay connected and engage with the world around them. When it comes to seniors, however, having both a caregiver and a career can seem like a contradiction. If there are need of assistance taking care of daily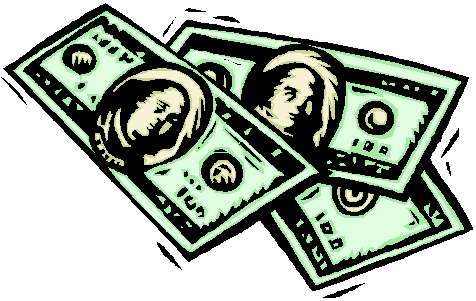 activities of life for maintaining their medical health, do they really have any options for bringing in additional income? Fortunately, the answer is yes. There are many different opportunities for seniors who are seeking out additional income, but may not be able to maintain an ongoing or full-time career.
Some of the best sources of ongoing income for seniors are available online. The e-commerce phenomenon is continuing to grow, and many people are turning to the internet first when deciding upon purchases or making actual purchases. Sites such as eBay, Etsy and the Amazon Marketplace offer the unique and exciting opportunity for seniors who have crafting skills to create unique items and sell them directly to the public. Seniors who enjoy making quilts, custom clothing, knickknacks, art, unique photographs or anything else crafty can find a market online. It is extremely simple to maintain such a shop. An in home care provider can help a senior keep up with the organization and technological side of the business is that is difficult for the senior, while the aging adult focuses on the production of the actual products.
If you're a caregiver for an aging adult who you know would benefit from an additional income, or simply seems bored and would enjoy a side activity, recommend starting an online craft business. It doesn't have to be a big production, but just the opportunity to make a little bit of extra money every month while also doing something that they enjoy is a great way to keep a senior active and psychologically healthy.
If you have a loved one who could benefit from the help of caregivers in River Oaks, TX contact the caregivers at At Your Side Home Care. We help seniors and their families with many levels of home care service. Call (832) 271-1600 for more information.
For most of us, the word "home" evokes warm feelings of comfort, security and well-being. For older adults, home also means holding tight to cherished memories and maintaining self-esteem and independence. When illness, injury or age make life a little more challenging, remaining at home in a comfortable, familiar environment encourages recovery and enhances the quality of life. Home can be defined as a private residence, an independent or assisted living facility or even a short term stay in the hospital, we recognize the additional benefits provided by a personal, professional assistant.

Our Certified Nurse Aides, 24-Hour Live-in Assistants and Home Health Aides are available 24 hours a day, 365 days a year. We also provide the security and confidence of 24-hour Telephone Assistance, so fast, reliable help is always available when it's needed. To learn more about our homecare services see our homecare services page.

Different people need different levels of homecare. To meet the requirements of our clients, At Your Side Homecare maintains consistent staffing levels of caring professionals. Homecare service is available for as little as a few hours a week, or as many as 24 hours a day, seven days a week
Latest posts by Donna Wrabel, LMSW (see all)