Caregivers in River Oaks, TX: Bald Eagle Day
June 20 is Bald Eagle Day. These are majestic birds that soar over rocky pinnacles in Alaska, grace the sky in Florida, and are one of the most magnificent creatures in nature. After all, the founding fathers chose the bald eagle as a proud and loyal representation of the United States.
On January 28, 1982 President Ronald Reagan passed Proclamation 4893 to honor June 20th as National Bald Eagle Day. It commemorates the day in 1782, when on June 20th this great bird became the symbol of this Nation.
As a home care provider, you can use this National Day of observance to do something fun with your elderly adult which revolves around the bald eagle. Some communities have events and live bald eagle demonstrations so that families can see a real bald eagle in person.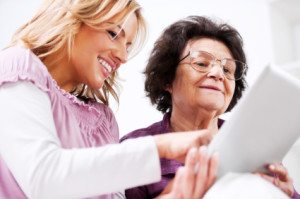 A little background of this National Day
Some estimates put original bald eagle numbers in the high millions in the United States. Sadly, the numbers dwindled down so far that the bald eagle was on the endangered species list. It stayed on that list for more than 30 years. In 1963, premium bald eagle habitat in the Upper Mississippi River Wildlife Refuge saw only one pair of nesting mates in an area where there used to be thousands!
In 1973, the lower 48 states only had 417 nesting pairs. Groups and organizations went into overdrive to attempt to bring this iconic bird back from the brink of extinction. The federal government banned the use of DDT, a pesticide which was partially responsible for the devastating decline of bald eagle population. There was increased protection for habitat and breed-and-release programs were instigated.
Fortunately, today's bald eagle numbers are once again in the healthy range all over this great nation. The bald eagle was removed from the list of endangered species in 2007.
How to celebrate Bald Eagle Day
Go to the public library and check out books on bald eagles
Find local celebrations and join in
Go on the internet and do searches for bald eagles
Visit a bird sanctuary and see some eagles
Make a donation to a bird sanctuary
Go online and find out where bald eagle day celebrations are going on near you
If your elderly adult would like to try her hand at drawing or painting, obtain some pictures of bald eagles and then draw and/or paint them.
If you have a loved one who could benefit from the help of home care services in River Oaks, TX contact the caregivers at At Your Side Home Care. We help seniors and their families with many levels of home care service. Call (832) 271-1600 for more information.
For most of us, the word "home" evokes warm feelings of comfort, security and well-being. For older adults, home also means holding tight to cherished memories and maintaining self-esteem and independence. When illness, injury or age make life a little more challenging, remaining at home in a comfortable, familiar environment encourages recovery and enhances the quality of life. Home can be defined as a private residence, an independent or assisted living facility or even a short term stay in the hospital, we recognize the additional benefits provided by a personal, professional assistant.

Our Certified Nurse Aides, 24-Hour Live-in Assistants and Home Health Aides are available 24 hours a day, 365 days a year. We also provide the security and confidence of 24-hour Telephone Assistance, so fast, reliable help is always available when it's needed. To learn more about our homecare services see our homecare services page.

Different people need different levels of homecare. To meet the requirements of our clients, At Your Side Homecare maintains consistent staffing levels of caring professionals. Homecare service is available for as little as a few hours a week, or as many as 24 hours a day, seven days a week
Latest posts by Donna Wrabel, LMSW (see all)