Creative Lunch Ideas for Using Thanksgiving Leftovers
Caregivers in Houston TX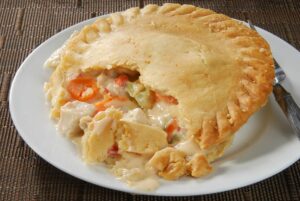 When your friends and family gather to celebrate Thanksgiving together it is all about indulging in an incredible feast. Eating this meal might take all afternoon as you savor favorite dishes that bring back memories of your younger years and treasured family members, share stories, and make memories. What happens, however, when Thanksgiving comes to an end, it is the next day or even the day after, and your aging loved one is hungry? You turn to the refrigerator and pull out the leftovers, of course.
Thanksgiving leftovers are among the favorite leftovers of the year for most people, with some families purposely making extra food for their feast just to make sure that they will actually have plenty of leftovers to enjoy. Finding creative ways to use up these leftovers will help to keep your parent's diet interesting so they are less likely to get bored, allows you to integrate other ingredients for a wider nutritional range, and helps you to maximize your parent's grocery budget and your time by using up food that has already been prepared.
Try some of these creative lunch ideas to make full use of your parent's Thanksgiving leftovers and give both of you plenty of time to keep enjoying the holiday season:
• The Thanksgiving sandwich. Rather than just putting all of the dishes back on a plate, heating them up, and serving them, combine these delicious flavors into a hearty sandwich. Pile everything up on multigrain bread and mix cranberry sauce with mayonnaise for a flavorful spread that ties everything together.
• Turkey noodle soup. Get started on this leftover treat while preparing the meal itself by starting a turkey stock with the giblets, carrots, onion, celery, and spices. After cutting all of the meat off of the turkey carcass, add this and continue cooking the water down until you have rich, flavorful stock. Use this the next day to create a noodle soup using leftover turkey as well as egg noodles and fresh vegetables.
• Shepherd's pie. Put a layer of dressing on the bottom of a casserole dish and top with leftover turkey and vegetables. Add a layer of mashed potatoes and bake until golden for a satisfying twist on this classic.
The holiday season is a fantastic time for you to consider starting elder care for your senior. This time of the year can be extremely stressful for you as a family caregiver and for your parent. The highly personalized services of an elderly home care services provider ensure that your loved one's individual needs, challenges, and limitations are addressed in the way that is right for them. This means that even as you are focusing on the other aspects of celebrating the holiday, including caring for children who are not in school, decorating the home, preparing the feast, and entertaining guests, you can still feel confident that your parent is going to be safe, healthy, comfortable, and happy. This care provider can also be a great source of support for helping your parent maintain their health guidelines throughout the holiday season. This can include offering reminders for when and how to take their medication, getting them active, and helping them to make the right choices for what they should eat each time they head to the table.
If you or an aging loved one are considering caregivers in Houston, TX, please call the caring staff at At Your Side Home Care. We will answer all of your senior care questions. Call today: (832) 271-1600.
For most of us, the word "home" evokes warm feelings of comfort, security and well-being. For older adults, home also means holding tight to cherished memories and maintaining self-esteem and independence. When illness, injury or age make life a little more challenging, remaining at home in a comfortable, familiar environment encourages recovery and enhances the quality of life. Home can be defined as a private residence, an independent or assisted living facility or even a short term stay in the hospital, we recognize the additional benefits provided by a personal, professional assistant.

Our Certified Nurse Aides, 24-Hour Live-in Assistants and Home Health Aides are available 24 hours a day, 365 days a year. We also provide the security and confidence of 24-hour Telephone Assistance, so fast, reliable help is always available when it's needed. To learn more about our homecare services see our homecare services page.

Different people need different levels of homecare. To meet the requirements of our clients, At Your Side Homecare maintains consistent staffing levels of caring professionals. Homecare service is available for as little as a few hours a week, or as many as 24 hours a day, seven days a week
Latest posts by Donna Wrabel, LMSW (see all)