Caregivers in Houston, TX: Helpful Responses for Alzheimer's and Dementia Patients
It's not always easy, as a caregiver, to know how to respond to the sometimes strange behavior that your elderly senior may exhibit. The behavior can be random, crazy, violent, annoying, frustrating, bewildering, angry, etc. It takes some careful training, either through the agency providing home care that employs you, or through Alzheimer's and dementia education courses.
Helpful responses and strategies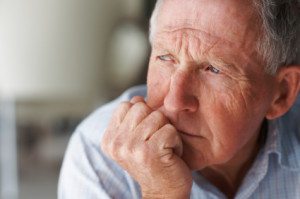 These strategies are useful for those times when a behavior pops up that is out of the ordinary. Patients with brain diseases will display strange behaviors often.
Try to avoid responding with anger. Don't argue or rebuke the senior for the memory problem.
For the aging patient who can still read, it can help to write down the information they cannot remember or keep asking you about.
Make your responses clear, speak slowly and use concrete answers.
See if the patient can repeat back to you what you have said.
If your first answer upset the senior, give reassurance that will set his mind at rest. Try to provide facts if they are still unbelieving or disturbed.
Distraction works well. Distract her into another activity or change the topic of discussion and ignore further questions about the original topic, especially if it is disturbing.
Use memory lists and reminders.
For the more complicated or longer tasks, provide some step-by-step assistance.
Daily activities can be kept to a routine; this provides security for the patient.
Don't request tasks too far ahead of the time they need to be completed; ask right before so they can start working on it before they have time to forget it.
Provide verbal cues if the patient has forgotten how to do parts of the task or has forgotten mid-stream what he is doing.
Always request the desired behavior in the room in which it is to take place. For example, make requests about eating while in the kitchen, requests about dressing while in the bedroom.
Freely give reinforcement and encouragement for what seems to be even the smallest successes and compliment her on acceptance of your help.
Realize and understand that the patient may actually lack awareness of her problems and needs.
Figure out what kind of help is needed and provide it in a kind manner.
Avoid communicating your frustration or disgust; don't overemphasize the person's weaknesses.
Try not to confront problems in a direct manner if you think it will cause a strong emotional reaction from the aging senior.
Helpful strategies and learned responses can really help you as a caregiver. They lessen your stress in knowing how to respond and what to say or do, and they help to calm and comfort the one you care for.
If you have a loved one who could benefit from the help of caregiver services in Houston, TX contact the caregivers at At Your Side Home Care. We help seniors and their families with many levels of home care service. Call (832) 271-1600 for more information.
For most of us, the word "home" evokes warm feelings of comfort, security and well-being. For older adults, home also means holding tight to cherished memories and maintaining self-esteem and independence. When illness, injury or age make life a little more challenging, remaining at home in a comfortable, familiar environment encourages recovery and enhances the quality of life. Home can be defined as a private residence, an independent or assisted living facility or even a short term stay in the hospital, we recognize the additional benefits provided by a personal, professional assistant.

Our Certified Nurse Aides, 24-Hour Live-in Assistants and Home Health Aides are available 24 hours a day, 365 days a year. We also provide the security and confidence of 24-hour Telephone Assistance, so fast, reliable help is always available when it's needed. To learn more about our homecare services see our homecare services page.

Different people need different levels of homecare. To meet the requirements of our clients, At Your Side Homecare maintains consistent staffing levels of caring professionals. Homecare service is available for as little as a few hours a week, or as many as 24 hours a day, seven days a week
Latest posts by Donna Wrabel, LMSW (see all)