Caregivers in Hilshire Village, TX: Mental Exercises
We all know how essential exercise is for a healthy body, but how about brain calisthenics for a healthy mind? There are also some essential vitamins your brain and nervous system need in order to perform well. This includes adequate levels of vitamin B12.
Some activities you can do to give your brain a good workout and increase your mental clarity. As an elder care provider, you can do some of these activities with your elderly adult, and encourage them to do some on their own.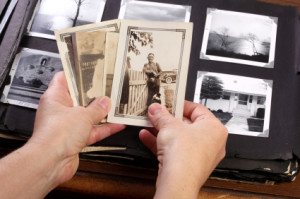 Doodle
No, you don't have to be any kind of artist to do this. Many people doodle while talking on the phone. Doodling can actually help you focus and pay attention to what's going on.
Surprisingly, doodlers have been tested against non-doodlers and found to perform better on a memory test about what was going on while they were doodling!
Do routine things in a different way
There are some things that have to be done every day. They become so much of a routine that we don't even think about the task as we accomplish it. This takes absolutely no brain work at all.
Try doing the task in a different way. For example, if you go for a walk every day, take a different route. Think about what you see, talk about what you see.
When going shopping we normally head to one section of the grocery store first and go down the aisles in the exact same order each time. Change it up. Go through the store in a route backwards to the routine.
Memorize lists and facts of everyday life
Try to memorize someone's phone number. Break it down into smaller chunks if necessary. Repeat it over and over throughout the day. Say it in your head, and say it out loud. See if you can repeat the phone number before lying down to bed at night.
Memorize a grocery list before you go shopping. It helps to visualize your-self walking down the aisles of the store and putting each item into the cart. Visualize each item in the cart as you take them out to pay for them.
Exercise your imagination
Use your imagination by visualizing things in your mind. Visualize meeting a friend you will see that week and what you might say to each other.
Children keep their minds active by pretending, which involves a high degree of visualizing.
If you have a loved one who could benefit from the help of home care services in Hilshire Village, TX contact the caregivers at At Your Side Home Care. We help seniors and their families with many levels of home care service. Call (832) 271-1600 for more information.
For most of us, the word "home" evokes warm feelings of comfort, security and well-being. For older adults, home also means holding tight to cherished memories and maintaining self-esteem and independence. When illness, injury or age make life a little more challenging, remaining at home in a comfortable, familiar environment encourages recovery and enhances the quality of life. Home can be defined as a private residence, an independent or assisted living facility or even a short term stay in the hospital, we recognize the additional benefits provided by a personal, professional assistant.

Our Certified Nurse Aides, 24-Hour Live-in Assistants and Home Health Aides are available 24 hours a day, 365 days a year. We also provide the security and confidence of 24-hour Telephone Assistance, so fast, reliable help is always available when it's needed. To learn more about our homecare services see our homecare services page.

Different people need different levels of homecare. To meet the requirements of our clients, At Your Side Homecare maintains consistent staffing levels of caring professionals. Homecare service is available for as little as a few hours a week, or as many as 24 hours a day, seven days a week
Latest posts by Donna Wrabel, LMSW (see all)