Caregiver Tips: Are You Your Parents' Care Partner?
Caregivers in The Heights, TX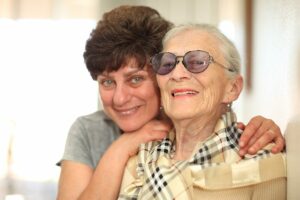 The choice to become a caregiver for your elderly loved ones is an emotional decision that requires tremendous thought and effort to feel confident you are doing what is right for you and for your older parents. While you are focusing on your own emotional responses to your new role as a family caregiver, you must also take into consideration how your elderly loved ones are feeling about the same situation. It may be difficult for you to imagine the stress and effort required to care for your parents all the time, try to put yourself in their mindset and commiserate with how difficult it must be to have to be the one receiving care.
Particularly for elderly adults who have always been accustomed to being extremely independent and even taking care of others, starting a care journey with their adult child can be upsetting. They may feel like it is a threat to their independence and autonomy, or that they will no longer be able to live the lifestyle that they desire. What is worse for many is that they feel like the need to start this type of arrangement can threaten the parent-child relationship that they have with you. When they hear the term "caregiver", they may automatically think about one person taking care of another and the person being cared for just having to receive the care. This can make them feel like their relationship with you has been diminished from a loving, supportive parent-child bond to a one-sided relationship that lacks the love, nurturing, and reciprocation that it once had.
Help your parents overcome this worry and sense of discomfort in your care arrangement by shifting the focus from being just a caregiver to being a care partner. This shift means thinking not just about what you can do for your parents to make sure that they are safe, healthy, and comfortable, but also to what this care arrangement can do for you and your relationship. This helps to keep your parents feeling independent and autonomous, and like your relationship is still strong and reciprocal.
Use these tips to see yourself as your parents' care partner in your caregiver journey:
• Get to know them. It may seem strange to think about getting to know your parents, but the reality is that you are an adult now, so your perception of your parents and your ability to interact with them is different than when you were a child. Get to know them in the context of you as an adult so that you can discover opinions, beliefs, and hobbies that you share and can integrate into your care.
• Step back. You want your parents to be as safe, healthy, and happy as possible, but that does not mean taking over everything and doing everything for them. Step back and allow your parents to continue fulfilling as many of their own care tasks as possible. Offer your help and encouragement, but do not step on their toes or imply that they are not able to handle things themselves.
• Adapt. When there are tasks that they are unable to complete on their own, instead of thinking about doing those tasks for your parents, think about adapting those tasks to your parents' abilities and providing assistance to support their efforts to care for themselves. This can be as simple as adding ramps to help seniors with mobility issues navigate their homes more comfortably, or choosing all-in-one detergent packs for laundry rather than requiring them to lift heavy bottles and measure liquid.
If you have a loved one who could benefit from caregivers in The Heights, TX contact At Your Side Home Care. We help seniors and their families with many levels of home care service. Call (832) 271-1600 for more information.
For most of us, the word "home" evokes warm feelings of comfort, security and well-being. For older adults, home also means holding tight to cherished memories and maintaining self-esteem and independence. When illness, injury or age make life a little more challenging, remaining at home in a comfortable, familiar environment encourages recovery and enhances the quality of life. Home can be defined as a private residence, an independent or assisted living facility or even a short term stay in the hospital, we recognize the additional benefits provided by a personal, professional assistant.

Our Certified Nurse Aides, 24-Hour Live-in Assistants and Home Health Aides are available 24 hours a day, 365 days a year. We also provide the security and confidence of 24-hour Telephone Assistance, so fast, reliable help is always available when it's needed. To learn more about our homecare services see our homecare services page.

Different people need different levels of homecare. To meet the requirements of our clients, At Your Side Homecare maintains consistent staffing levels of caring professionals. Homecare service is available for as little as a few hours a week, or as many as 24 hours a day, seven days a week
Latest posts by Donna Wrabel, LMSW (see all)