Photo Books Make Wonderful Caregiver Gifts in Memorial, TX
The caregiver that provides your aging loved one with an elder care is a very important part of your life. This in-home care provider spend a considerable amount of time with your elderly loved one, and sees to his physical, medical and cognitive needs in a way that dramatically increases his quality of life and allows him to maintain his independence and freedom in a way that would not be possible if she was not available.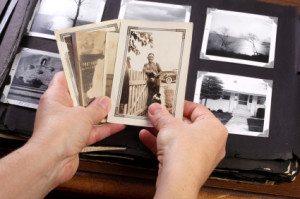 This makes it very important for you to acknowledge this caregiver and show your appreciation. It can be difficult, however, for you to decide how to show your appreciation to a caregiver. Often, the most meaningful gifts are those that will remind a caregiver of the relationship that she has developed with your aging loved one and that she can keep with her for years to come.
One of the most wonderful gifts that can be offered to a caregiver is a photo book. These books are easy to create, and can include photographs of your aging loved one when he was young and spending time with the caregiver. Putting this book together is also a fantastic activity for your aging loved one, encouraging him to participate in an activity and giving him the opportunity to enjoy memories and put his own touch on the gift for his caregiver.
Photo books can be as simple as printed out photographs put into small albums, or as complex as hardcover books that are printed out by one of many custom publishers that are available. These books can be put together online from any photographs that you have on your computer, and can even include printed text and other effects.
There's no need for you to wait for a holiday or other special occasion to show your appreciation to a caregiver. Remember that every day she spends with your aging loved one is a day that he is enjoying in his own home safely and comfortably. Take any opportunity that you have to thank this caregiver and show her how much you appreciate her role in your life.
If you have a loved one who could benefit from the help of caregivers in Memorial, TX contact the caregivers at At Your Side Home Care. We help seniors and their families with many levels of home care service. Call (832) 271-1600 for more information.
For most of us, the word "home" evokes warm feelings of comfort, security and well-being. For older adults, home also means holding tight to cherished memories and maintaining self-esteem and independence. When illness, injury or age make life a little more challenging, remaining at home in a comfortable, familiar environment encourages recovery and enhances the quality of life. Home can be defined as a private residence, an independent or assisted living facility or even a short term stay in the hospital, we recognize the additional benefits provided by a personal, professional assistant.

Our Certified Nurse Aides, 24-Hour Live-in Assistants and Home Health Aides are available 24 hours a day, 365 days a year. We also provide the security and confidence of 24-hour Telephone Assistance, so fast, reliable help is always available when it's needed. To learn more about our homecare services see our homecare services page.

Different people need different levels of homecare. To meet the requirements of our clients, At Your Side Homecare maintains consistent staffing levels of caring professionals. Homecare service is available for as little as a few hours a week, or as many as 24 hours a day, seven days a week
Latest posts by Donna Wrabel, LMSW (see all)