Accepting the Emotions that Come with Being a Family Caregiver in Garden Oaks, TX
Few people the plan on becoming a family caregivers for their loved ones. It is difficult when we are young to imagine our adult family members aging to the point at which they were require ongoing care to take care of their Activities of Daily Living or to manage chronic health concerns. Imagining our older family members in this way can be painful, and can also force us to come to terms with our own mortality, which is not something most people are comfortable. For this reason, it is often extremely difficult for people to accept the fact that they must become a family caregiver for an aging loved one. Whether it is because they had a strained relationship with this family member in recent years, or simply because they are unwilling to accept that the family member is in actual need of care, many family caregivers report experiencing difficult emotions throughout the course of their caregiving relationship
If you have begun providing home care for an aging loved one, it is important that you accept the emotions that you are going through, and prepare for the others that are likely to come, so that you can cope with these emotions and move beyond them to continue providing the most comprehensive, dignified and effective senior care possible.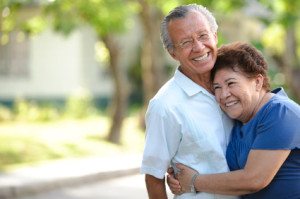 Some of the emotions that you may experience when first becoming a family caregiver, or throughout the course of the relationship include:
Anger
Resentment
Sadness
Bitterness
Regret
Depression
Frustration
Hopelessness
Confusion
Being taken for granted
Being taken advantage of
Isolation
Boredom
Fear
All of these emotions are completely normal, even if you are moving into a family caregiver relationship with an aging family member within you have a very close, loving relationship. Taking on the tremendous responsibility of providing care for an aging adult is physically and emotionally overwhelming at times, so it is critical you are honest with yourself, your loved one and others around you in order to prepare for these emotions and move forward.
Providing home care for an aging loved one is not just about negative emotion. Positive feelings that you can get from this type of arrangement include:
Love
Fulfillment
Satisfaction
Pride
Connection
Accomplishments
Stability
Retribution
If you feel that the negative emotions you are feeling towards providing home care for an aging loved one are becoming extreme, or standing in the way your ability to provide the best care possible for your aging loved one, do not hesitate to seek out professional psychological health. It is not uncommon to become depressed and overwhelmed with providing home care, and having someone unbiased to talk to can be incredibly helpful.
If you have a loved one who could benefit from the help of caregiver services in Garden Oaks, TX contact the caregivers at At Your Side Home Care. We help seniors and their families with many levels of home care service. Call (832) 271-1600 for more information.
For most of us, the word "home" evokes warm feelings of comfort, security and well-being. For older adults, home also means holding tight to cherished memories and maintaining self-esteem and independence. When illness, injury or age make life a little more challenging, remaining at home in a comfortable, familiar environment encourages recovery and enhances the quality of life. Home can be defined as a private residence, an independent or assisted living facility or even a short term stay in the hospital, we recognize the additional benefits provided by a personal, professional assistant.

Our Certified Nurse Aides, 24-Hour Live-in Assistants and Home Health Aides are available 24 hours a day, 365 days a year. We also provide the security and confidence of 24-hour Telephone Assistance, so fast, reliable help is always available when it's needed. To learn more about our homecare services see our homecare services page.

Different people need different levels of homecare. To meet the requirements of our clients, At Your Side Homecare maintains consistent staffing levels of caring professionals. Homecare service is available for as little as a few hours a week, or as many as 24 hours a day, seven days a week
Latest posts by Donna Wrabel, LMSW (see all)