Avoid Common Elder Care Challenges in Hilshire Village, TX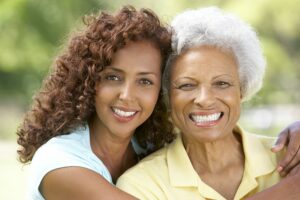 Throughout any elder care process, there are going to be challenges. That's true about any type of care. However, there are some challenges that are common and easy to avoid. If you don't know about them, aren't aware of them ahead of time, though, you could end up causing much more work, frustration, and aggravation not only for yourself but also for the elderly patient.
Home care for the elderly is designed to provide a support system for the elderly patient. It is not there for the caregiver to feel better about himself or herself, to alleviate some sense of guilt if you don't take care of your aging mother, or grandmother, for example.
Depending on the reasons for you taking on this type of work, you could end up dealing with certain challenges that aren't really necessary. In other words, you could end up making your job much more difficult than it needs to be, simply by making some of these common mistakes.
1. Not asking the patient what he or she wants/needs. It's easy to assume that you know what the patient needs, but most of us know by now what happens when you 'assume' things. Never make assumptions. Ask. You'll save yourself or your patient a lot of time and frustration by just being direct.
2. Taking on too much responsibility. Many family members try to care for their elderly loved ones out of a sense of obligation, guilt, pride, or something else. This level of care is usually stacked on top of their full-time job and other obligations.
If you take on too much in your life, it's going to cause you to be run online casinos down and that can lead to a decreased capacity for exceptional elderly home care.
3. Treating the patient like a child. If you want to hurt the elderly patient emotionally, if you want to make things even harder for them and you, then go ahead and talk to them and treat them as though they were a child.
They are adults and even though they may need assistance now, that doesn't change the fact that they deserve respect. Give them the respect that they need and deserve.
4. Not listening. Even though you may have sat down with the patient to figure out what he or she wants from this arrangement, you still need to listen to them. Elder care doesn't occur within a vacuum which means things change.
When you listen to what they're trying to tell you, then you'll be more in tune with what they want and that can be a powerful thing, leading to much improved elder care.
If you have a loved one who could benefit from the help of elder care in Hilshire Village, TX contact the caregivers at At Your Side Home Care. We help seniors and their families with many levels of home care service. Call (832) 271-1600 for more information.
For most of us, the word "home" evokes warm feelings of comfort, security and well-being. For older adults, home also means holding tight to cherished memories and maintaining self-esteem and independence. When illness, injury or age make life a little more challenging, remaining at home in a comfortable, familiar environment encourages recovery and enhances the quality of life. Home can be defined as a private residence, an independent or assisted living facility or even a short term stay in the hospital, we recognize the additional benefits provided by a personal, professional assistant.

Our Certified Nurse Aides, 24-Hour Live-in Assistants and Home Health Aides are available 24 hours a day, 365 days a year. We also provide the security and confidence of 24-hour Telephone Assistance, so fast, reliable help is always available when it's needed. To learn more about our homecare services see our homecare services page.

Different people need different levels of homecare. To meet the requirements of our clients, At Your Side Homecare maintains consistent staffing levels of caring professionals. Homecare service is available for as little as a few hours a week, or as many as 24 hours a day, seven days a week
Latest posts by Donna Wrabel, LMSW (see all)