August 22nd is Be An Angel Day
Home Care in Spring Valley, TX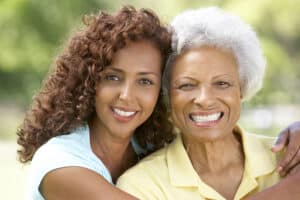 There are two definitions of angels, which are:
Spiritual beings that act as agents of a higher power ('God") who are usually of the purest, kindest nature, but some become evil when they are "fallen" angels.
A person who has the superb virtue of benevolence and acts in the ways that are kind and seen as "angelic."
Some people believe in the spiritual angels, others believe all humans beings are of a spiritual nature, yet it takes no belief in any spiritual things to notice an "angelic" person who does kind acts. When one takes this broader, not necessarily religious, definition of what it is to "be an angel" into account, then everyone understands why we celebrate "Be an Angel Day" on August 22nd.
Professional caregivers that are placed by a home-care agency, provide in-home care in the form of senior care and elder care. The best caregivers are truly angels in the broader definition of the word. They provide our beloved elders with the personal assistance they need with maintaining a household, doing chores, running errands, getting prescriptions filled, and most importantly with intimate needs such as personal grooming and bathing.
Able-bodied younger adults take these things for granted. However, because we all eventually get older, this means we all may end up facing challenges to our personal independence as our age prevents us from being able to do things as we used to do them.
The vast majority of older adults express the desire to stay in their own homes as long as possible. The AARP confirms that 90% want to live in their own homes. There is even a name for this. It is, "aging in place."
Aging in Place Requirements
Older adults want to stay in their homes, even when facing a chronic illness. As noted by the National Institute on Aging, for them to stay in their homes, these needs must be addressed:
Personal Care – Grooming and bathing
Housecleaning – Routine house chores
Meal Preparation – Proper nutrition
Money Management – Banking activities and budgeting
Health Care – Taking medications properly
Transportation – Shopping, activities, and going to doctor's appointments
Staying Active – Visiting friends and family
Safety Issues – Emergency planning
Physical Modification of Living Space – Re-modeling to make homes safer
Professional in-home care helps with all these needs. It is possible to hire a caregiver for as many hours per week as desired or to have a caregiver that lives in the home that is available 24-hours in the case of any emergency.
Summary
The upcoming "Be an Angel Day" on August 22, not only encourages everyone to do a kind deed on this day, it always helps us notice the angels we already have around us. For those seniors who desire to stay in their own home, professional home care is the "angelic" support needed to enable this process. The benefits are the ability to maintain independence and, at the same time, get the help needed.
Source
Aging in Place
http://www.aarp.org/home-garden/livable-communities/info-11-2011/Aging-In-Place.html
There's No Place Like Home – For Growing Old
https://www.nia.nih.gov/health/publication/theres-no-place-home-growing-old
If you have a loved one who could benefit from the help of home care in Spring Valley, TX contact At Your Side Home Care. We help seniors and their families with many levels of home care service. Call (832) 271-1600 for more information.
For most of us, the word "home" evokes warm feelings of comfort, security and well-being. For older adults, home also means holding tight to cherished memories and maintaining self-esteem and independence. When illness, injury or age make life a little more challenging, remaining at home in a comfortable, familiar environment encourages recovery and enhances the quality of life. Home can be defined as a private residence, an independent or assisted living facility or even a short term stay in the hospital, we recognize the additional benefits provided by a personal, professional assistant.

Our Certified Nurse Aides, 24-Hour Live-in Assistants and Home Health Aides are available 24 hours a day, 365 days a year. We also provide the security and confidence of 24-hour Telephone Assistance, so fast, reliable help is always available when it's needed. To learn more about our homecare services see our homecare services page.

Different people need different levels of homecare. To meet the requirements of our clients, At Your Side Homecare maintains consistent staffing levels of caring professionals. Homecare service is available for as little as a few hours a week, or as many as 24 hours a day, seven days a week
Latest posts by Donna Wrabel, LMSW (see all)