5 Signs that Your Parent Needs Home Care Services in River Oaks, TX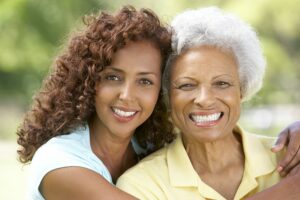 Over time, there are generally a number of signs that could indicate that your loved one might require some form of home care services. If you're paying attention to these signs, one on its own doesn't necessarily mean anything is wrong or that your loved one could require the assistance of a home care provider, but when you recognize several signs, then it's time to talk to them about their personal care needs.
Some of the signs that could indicate a need for a home care provider are as follows:
Failing to keep up with general home maintenance. If there are light bulbs that are out and haven't been changed in a long time, whether they are outside or inside, this could indicate that your loved one is having trouble with general home maintenance. Even if he or she hires a professional handyman to do the work around the house and they haven't scheduled him or her to come in lately, this could indicate a problem.
Late paying household bills. When they begin to forget to pay certain household bills, this could be considered a major problem, especially if these expenses go to collections, or delinquency.
Your loved one is receiving more moving violations while driving. When people age, they tend to have more problems with their health that could affect their driving. This could include vision problems, hearing loss, and an inability to recognize or see road signs as clearly as they used to be able to. This could lead to more tickets and other violations while behind the wheel. If they can't drive themselves, then they may be having more trouble at home as well.
Failing to prepare meals for themselves the way that they used to. If your loved one used to cook his or her own meals from scratch and now you're noticing microwaveable meals, or that they are not eating at all, this could be due to any number of factors.
Wearing the same clothing day after day. When you are unable to get down the stairs to do laundry, then you may be inclined to just wear the same clothes day after day.
Any of these signs could indicate that your loved one might require some form of home care services. It's a good idea to sit down with your loved one and discuss the situation with him or her before making any decisions regarding in home health care services.
If you have a loved one who could benefit from the help of home care services in River Oaks, TX contact the caregivers at At Your Side Home Care. We help seniors and their families with many levels of home care service. Call (832) 271-1600 for more information.
For most of us, the word "home" evokes warm feelings of comfort, security and well-being. For older adults, home also means holding tight to cherished memories and maintaining self-esteem and independence. When illness, injury or age make life a little more challenging, remaining at home in a comfortable, familiar environment encourages recovery and enhances the quality of life. Home can be defined as a private residence, an independent or assisted living facility or even a short term stay in the hospital, we recognize the additional benefits provided by a personal, professional assistant.

Our Certified Nurse Aides, 24-Hour Live-in Assistants and Home Health Aides are available 24 hours a day, 365 days a year. We also provide the security and confidence of 24-hour Telephone Assistance, so fast, reliable help is always available when it's needed. To learn more about our homecare services see our homecare services page.

Different people need different levels of homecare. To meet the requirements of our clients, At Your Side Homecare maintains consistent staffing levels of caring professionals. Homecare service is available for as little as a few hours a week, or as many as 24 hours a day, seven days a week
Latest posts by Donna Wrabel, LMSW (see all)