4 Ways for Seniors to Appreciate Art and Culture
Homecare in Memorial, TX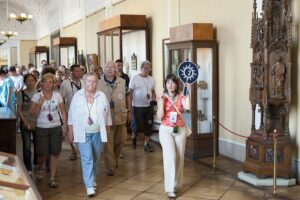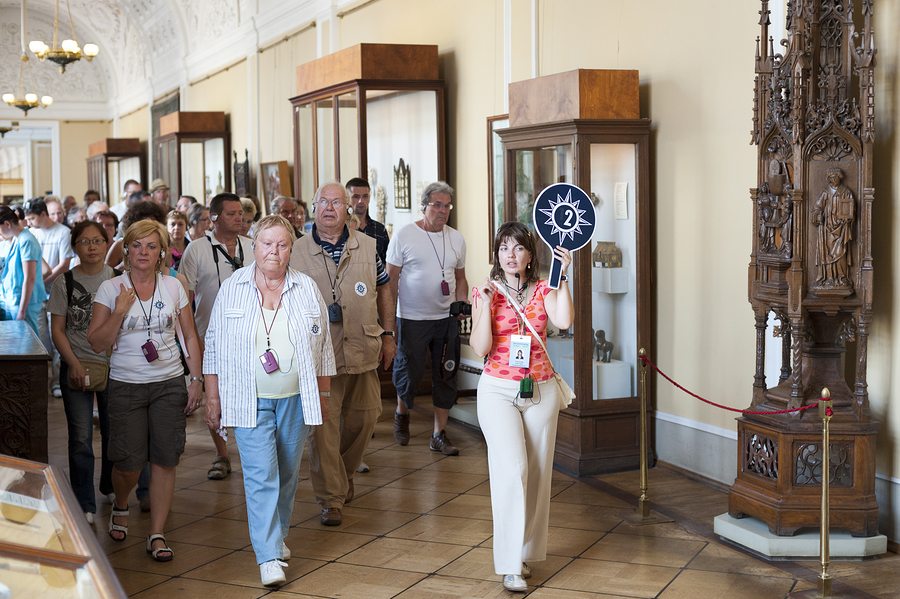 Appreciating art and culture is an effective way for seniors to stay sharp, which can help slow age-related cognitive decline and the progression of dementia, according to a 2014 study done by researchers in Germany. Those who provide elderly care can make sure seniors have a chance to participate in or experience art and culture on a regular basis in the following ways.
Visit a Museum
Museums offer seniors an opportunity to examine works of art, explore local or cultural history or learn about nature. Senior care providers can arrange trips to local museums, where elderly visitors can view exhibits at their own pace and ask museum staff questions in order to gain more knowledge. With Museum Day coming up on Sept. 26th, caregivers can look into nearby museums that will be participating in this annual event. Hundreds of museums throughout the US will be offering free admission on Museum Day.
Make Crafts
Seniors can show their appreciation for art by creating their own. Those who provide home care services can gather all of the supplies that are needed for arts and crafts, then guide seniors through projects one step at a time. Caregivers can also encourage the elderly to put their creativity to use by thinking up their own arts and crafts projects to work on. Some ideas include seasonal projects, such as making an autumn leaf display or a wreath with berries and fall flowers. Seniors can also work on making homemade gifts for friends and family for the upcoming holiday season.
Attend a Live Performance
Going to a live performance can be an exciting experience for seniors, especially those who appreciate theater and music. Caregivers can check local event calendars and make plans to have seniors attend an upcoming concert, musical or play that they're likely to find appealing. Afterwards, they can keep seniors engaged by asking them questions about the show or concert, such as what their favorite part was or who they think gave the best performance. This type of activity might also lead seniors to reminisce about past concerts and shows they've been to, which helps keep their memory active.
Take a Class
Local organizations and facilities sometimes offer artistic and cultural classes designed for seniors. In- home care providers can help seniors find local classes that they're interested in and sign up for them. With these classes, seniors can learn a new skill or brush up on something they already know how to do. These classes include a wide range of artistic endeavors, including writing poetry, singing, dancing, painting and storytelling, which all provide great ways for the elderly to challenge their minds and put their skills to good use.
Source
http://www.smithsonianmag.com/museumday/venues/
http://journals.plos.org/plosone/article?id=10.1371/journal.pone.0101035
If you have a loved one who could benefit from homecare in Memorial, TX contact At Your Side Home Care. We help seniors and their families with many levels of home care service. Call (832) 271-1600 for more information.
For most of us, the word "home" evokes warm feelings of comfort, security and well-being. For older adults, home also means holding tight to cherished memories and maintaining self-esteem and independence. When illness, injury or age make life a little more challenging, remaining at home in a comfortable, familiar environment encourages recovery and enhances the quality of life. Home can be defined as a private residence, an independent or assisted living facility or even a short term stay in the hospital, we recognize the additional benefits provided by a personal, professional assistant.

Our Certified Nurse Aides, 24-Hour Live-in Assistants and Home Health Aides are available 24 hours a day, 365 days a year. We also provide the security and confidence of 24-hour Telephone Assistance, so fast, reliable help is always available when it's needed. To learn more about our homecare services see our homecare services page.

Different people need different levels of homecare. To meet the requirements of our clients, At Your Side Homecare maintains consistent staffing levels of caring professionals. Homecare service is available for as little as a few hours a week, or as many as 24 hours a day, seven days a week
Latest posts by Donna Wrabel, LMSW (see all)