3 Potential Hazards to Eyesight for the Senior Living at Home Who Focuses on Safety
Home Care in Hunters Creek, TX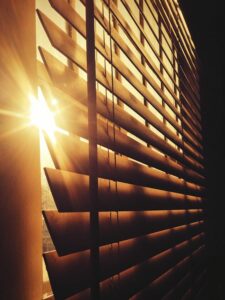 October is Eye Safety Month and for seniors as well as others, there are certain risk factors when it comes to eyesight. Many people overlook some of the most common issues that can actually cause injuries to the eye, whether they are adults who are considered extremely healthy or seniors who may be at an increased risk of developing glaucoma, cataracts, macular degeneration, or some other serious eye condition.
Here are three potential hazards that can affect eyesight and pose some serious risks to seniors, whether they live at home or not, and whether they focus a lot of attention on safety or not.
Potential Hazard #1: Food items.
When preparing a meal, the elderly individual may be cutting up a lot of small items. They may be chopping up onions, diced garlic, cutting tomatoes, and more.
You might not think of this as being a hazard, but every time the knife is struck down on a cutting board it has the potential to kick something up into the air. When that happens, there is always a potential risk of an item entering the eye or even juice getting caught in the eye itself. This can lead to irritation and the potential for serious injuries.
Potential Hazard #2: Direct sunlight.
Many seniors wear wraparound sunglasses when they go out, even when it is not sunny outside. That's because of the sun's ultraviolet radiation. It's the sun's UV rays that cause people to burn, can affect the eyes, and cause damage to many parts of the body.
If the senior enjoys sitting in the living room, for example, and the sun pierces through the picture window for a good portion of the afternoon, they could be exposed to ultraviolet radiation damage to their eyes without even realizing it. Just because they are within the safety and comfort of their home, the senior should still pay attention to direct and indirect ultraviolet radiation from the sun.
Potential Hazard #3: Getting up in the dark of night.
If the senior has to get up in the middle of night to use the bathroom and they don't turn on any lights, they increase the risk of tripping and falling or walking into something. If they walk into something for fall down they could potentially strike their eye against a hard surface, causing serious damage.
When you pay attention to the safety issues, it should improve healthy living at home for the senior in your life.
If you have a loved one who could benefit from senior care in Hunters Creek, TX contact At Your Side Home Care. We help seniors and their families with many levels of home care service. Call (832) 271-1600 for more information.
For most of us, the word "home" evokes warm feelings of comfort, security and well-being. For older adults, home also means holding tight to cherished memories and maintaining self-esteem and independence. When illness, injury or age make life a little more challenging, remaining at home in a comfortable, familiar environment encourages recovery and enhances the quality of life. Home can be defined as a private residence, an independent or assisted living facility or even a short term stay in the hospital, we recognize the additional benefits provided by a personal, professional assistant.

Our Certified Nurse Aides, 24-Hour Live-in Assistants and Home Health Aides are available 24 hours a day, 365 days a year. We also provide the security and confidence of 24-hour Telephone Assistance, so fast, reliable help is always available when it's needed. To learn more about our homecare services see our homecare services page.

Different people need different levels of homecare. To meet the requirements of our clients, At Your Side Homecare maintains consistent staffing levels of caring professionals. Homecare service is available for as little as a few hours a week, or as many as 24 hours a day, seven days a week
Latest posts by Donna Wrabel, LMSW (see all)